Information to Share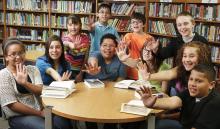 Together, we can make a remarkable difference in our communities by sharing the Keep 5 in Kansas campaign!
Please download, use and pass on the materials below in order to help others learn about this exciting opportunity. You can also post this website on social media channels using the "share" buttons at the bottom right of this page.
Resources
---